At the pace the digital world is changing, your security challenges are apparent:
Security

: keeping up with rapidly evolving security threats. How to safeguard your data and overcome a ransomeware attack?

Manage data and costs

: how to manage and secure your data

while manage complexity and costs?

Compliance

:

how to stay on track with evolving compliance and regulatory requirements?

Need of professionals

: addressing the shortage of skilled security professionals.
Our solutions
BPSOLUTIONS offers a range of IT security solutions to help businesses address these challenges, including:
Managed network and security services
The outsourcing of these services aims to improve overall network security and performance while relieving the organization of the burden of managing these complex tasks.
Disaster recovery services
Help organizations quickly restore their IT infrastructure and data in the event of a disaster or severe disruption. These services ensure business continuity and minimize downtime.
Identity and access management
Ensure that the right people have appropriate access rights based on their roles, responsibilities and the principle of least privilege.
Security assessments and audits
Procedures to evaluate the security of an organization's systems, infrastructure and processes. With the goal of identifying vulnerabilities, assessing risk levels and ensuring compliance with security standards and regulations.
Cloud & M365 data protection
More and more organizations are relying on cloud services for their data storage and productivity needs. Ensuring the security and resiliency of that data is critical.
Zero-trust response
Zero Trust assumes nobody is trustworthy by default, even those already inside the network perimeter.
This leads to stronger network security, less congestion and better peformance, and a decreased scope of compliancy
In everything we do, we make the world a little smarter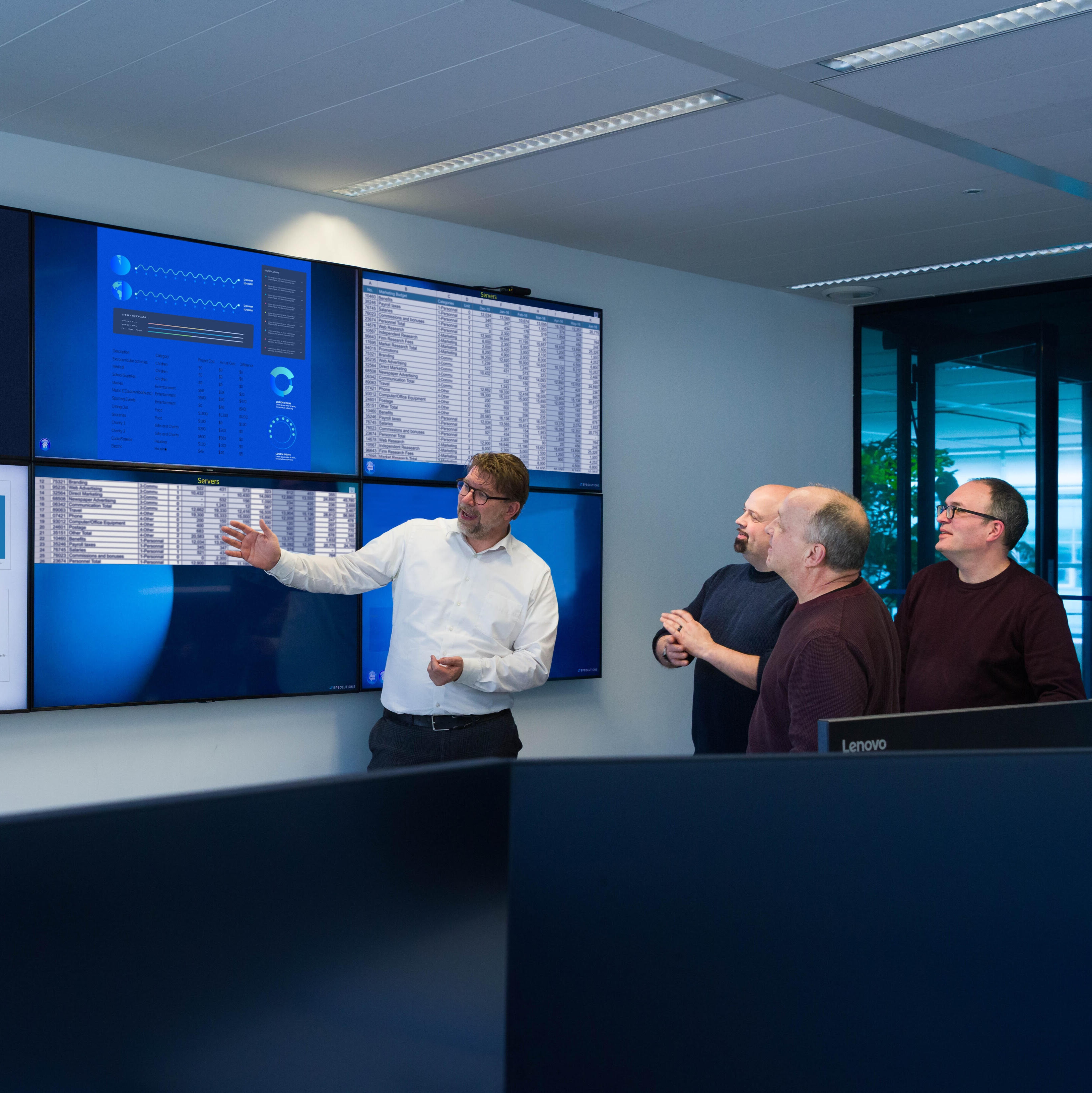 Security professionals
BPSOLUTIONS has a team of experienced security professionals who can provide expert guidance and support to help businesses mitigate risk and protect their critical systems and data.
BPSOLUTIONS works closely with strategic partners to achieve our vision and mission
Our partners provide us with the right technology and support to fulfill our vision and mission. Not only are our partners key in our approach to future-proofing it, but they also play an important role in our 24/7 support model to keep it running.