IBM SPSS Statistics & Modeler
SPSS Software
Within the SPSS software family of products, SPSS Statistics supports a top-down, hypothesis testing approach to your data while SPSS Modeler exposes patterns and models hidden in data through a bottom-up, hypothesis generation approach.
The IBM SPSS software platform offers advanced statistical analysis, a great library of machine learning algorithms, text analysis, open source extensibility, integration with big data and seamless deployment into applications.
Its ease of use, flexibility and scalability make SPSS accessible to users of all skill levels. What's more, its suitable for projects of all sizes and levels of complexity, and can help you and your organization find new opportunities, improve efficiency and minimize risk.
SPSS Statistics
Uncover data insights that can help solve business and research problems
Why IBM SPSS Statistics?
IBM SPSS Statistics is a powerful statistical software platform. It delivers a robust set of features that lets your organization extract actionable insights from its data.
With SPSS Statistics you can:
Analyze and better understand your data, and solve complex business and research problems through a user friendly interface.
Understand large and complex data sets quickly with advanced statistical procedures that help ensure high accuracy and quality decision making.
Use extensions, Python and R programming language code to integrate with open source software.
Select and manage your software easily, with flexible deployment options.
SPSS Statistics is available for Microsoft Windows and the Mac operating system.
SPSS Modeler
Drive ROI and accelerate time to value with an intuitive, drag-and-drop data science tool
From a drag-and-drop data exploration to machine learning
SPSS Modeler is a leading visual data science and machine learning (ML) solution designed to help enterprises accelerate time to value by speeding up operational tasks for data scientists. Organizations worldwide use it for data preparation and discovery, predictive analytics, model management and deployment, and ML to monetize data assets.
SPSS Modeler is also available within IBM Cloud Pak for Data, a containerized data and AI platform that lets you build and run predictive models anywhere — on any cloud and on premises. IBM Cloud Pak for Data as a Service lets you run SPSS Modeler on the public cloud.
Take advantage of open source-based innovation, including R or Python.
Empower data scientists of all skills — programmatic and visual.
Explore a hybrid approach — on premises and in the public or private cloud.
Start small and scale to an enterprise-wide, governed approach.
Want to make your world a little smarter?
Get in contact with Mark Jenster and we will reach out to you.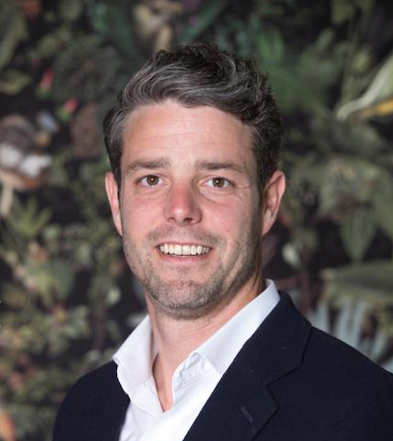 Mark Jenster
Chief Commercial Officer (CCO)